OVERVIEW
Wendi has nearly two decades of experience in the San Francisco Bay Area real estate and planning industry. A Bay Area real estate expert, she has overseen the development of communities from acquisition to sales for complex projects throughout Silicon Valley. Wendi is well-versed in all aspects of development oversight, having represented SummerHill Homes, one of the most well-respected home building companies, and led its East Bay Development team in creating and managing a diverse pipeline portfolio of more than $1.5B. Throughout her career, Wendi has shown a dedication to developing walkable, sustainable mixed-use, for-sale and for-rent communities. Her specialized expertise will be an asset in ensuring value enhancement and maximization in complex development work that incorporates smart growth principles.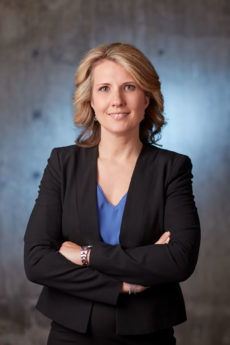 PROFESSIONAL EXPERIENCE
Harmonie Park Development Company
Principal 2017 – Present
SummerHill Homes
Vice President of Development 2013 – 2017
Director of Development 2011 – 2013
Land Acquisition Manager 2007 – 2011
Associate Development Manager 2005 – 2007
HMH Engineers
Associate Planner 2004 – 2005
NSA Wireless
Assistant Land Acquisition and 2000 – 2004
Planning Manager August
MEMBERSHIP + ACTIVITIES
Sought-after speaker and panelist on real estate development
Urban Land Institute and Co-Chair of San Francisco Sustainability
Committee and Housing The Bay Summit
Bay Area Women Executive Series, Silicon Valley Leadership Group
Measure B for Santa Clara County Transportation Sales Tax
ENTITLEMENTS AND POLITICAL STRATEGY
Managed the SummerHill Homes East Bay Development Team division, including infill for-sale and for-rent residential and mixed-use projects consisting of over 1,700 homes currently in the entitlement or development process. Finished value of team's pipeline portfolio was over $1.5B.
Oversaw successful discretionary entitlement for 410-acre Magee Ranch Property in Danville, California. Conducted extensive political and neighborhood outreach, property owner negotiations, budget updates and review, California Environmental Quality Act oversight, architectural development and coordination with variety of consultants resulting in the approval of 69 single-family estate lots. In addition, worked with the Town of Danville and open space agencies for the creation and longterm private funding of over 376 acres of permanent public open space on the 410-acre development.
Spearheaded in acquisition and entitlement partnership for North 40 property in Los Gatos, California; partnering with Grosvenor Americas, an international property group, and Eden Housing, an affordable housing developer, for a mixed-use development of 320 residential units and approximately 66,000 square feet of commercial space. Obtained approval of Specific Plan in 2015, EIR and project related entitlements.
Participated in successful entitlement in a diversity of projects in Fremont, California, including 30 estate homes on six acres in Mission San Jose; 91 podium condominiums, 78 townhomes, and 200 podium apartments in Fremont's Downtown Area Plan and106 single family and townhomes on 10 acres, Supported the entitlement strategy for 210 single family and duet homes on 40 acres in Union City, California, 700 apartments on 10 acres in Milpitas, and 435 townhomes and flats in Livermore.
LAND ACQUISITION
Acquired key properties in the Bay Area, including:
• 14 acres in Los Gatos (253 townhomes and flats)
• 10 acres in San Jose (110 single family dwelling units)
• 12 acres in Evergreen San Jose (160 single family dwelling and townhome units)
• Eight acres in Sunnyvale (120 townhomes and two-acre hotel site)
EDUCATION
San Jose State University
San Jose, California
Masters in Urban and Regional Planning
Syracuse University
Syracuse, New York
Bachelor of Arts with Magna Cum Laude Honors
Major in Environmental Geography and Economics
Minor in Anthropology